What's Happening in YL Dawson Creek?
News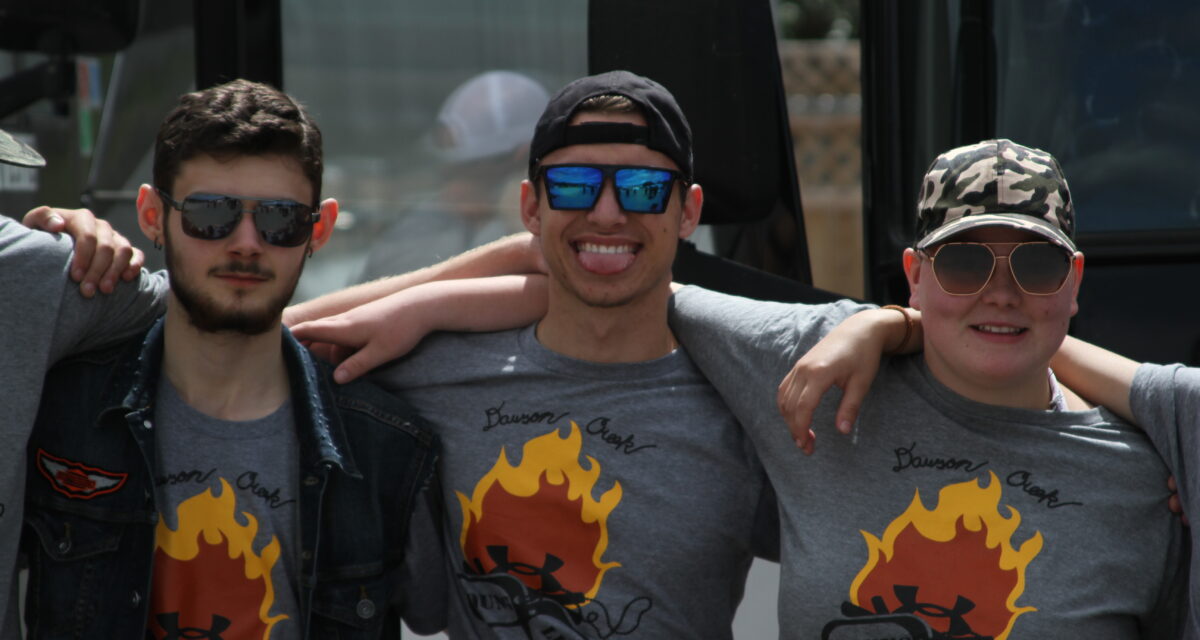 Dear Young Life Community,
I am eager and excited to share some updates with you about Young Life Dawson Creek.
My name is Bryce Wisekal and in August, I came on board with Young Life as the new Staff Associate for our area. Since then, I have been busy building relationships with teens, training, and volunteering around the community. You've maybe seen me or some of our leaders volunteering at The Ark, Central, or during one of our tailgate hangouts with teens.
This past October, there was our Meet and Greet at Beans&Barely, which went fantastic!
The excitement, encouragement, and support from our community was truly inspiring and we cannot thank you enough. If it was not for you, your support, and all of your encouragement, Young Life would not be where it is today, so thank you for all that you do.
At this event, we shared our intention to focus on Grades 7, 8, and 9, known as Wyldlife.
Early adolescence is a time of enormous change and uncertainty. Providing healthy adult role models who can model relationships, priorities, responsibility, and acceptance is important at this stage in their lives.
We have been invited into the Dawson Creek Secondary Central Campus and currently helping with lunch-hour supervision and indoor activities in the gym three days a week. We also had our first hangout, seeing 20 teens in attendance! We had a tailgate dance party outside the swimming pool before all heading inside.
As we move forward with Wyldlife in our community, we hope to see more kids reached and relationships built. We anticipate challenges ahead, but we know through your support, encouragement and His inspiration, we'll push through those challenges.
We're praying that with your help in partnership, Dawson Creek can fill a bus full of campers this summer for our annual trip to Rockridge Canyon (in Princeton, BC) and continue connecting with teens with our local Dawson Creek Young Life Club.
As we approach the end of the year, we invite you to help us reach our goal by giving a financial gift. We have a goal of raising $30,000.00 and with your partnership, and incredible support we have had so far, we believe we can achieve this. To give a gift visit our secure online donor form.
As a staff, we highly value the trust you have placed in us. I sincerely hope you will give joyfully, connect regularly, and pray continually for us.
Related posts